Help using Our Button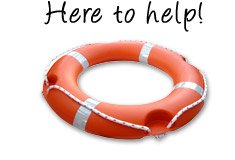 This area provides help for users of Our Button. We believe we have created a system which is incredibly easy to use, but there may be times when some of our users might need support.
You can also contact our support team for more information, and we'll naturally be delighted to provide any assistance you might need.
Don't forget, we're always here to help you!

Need help using Our Button? Browse for answers...

Got more questions? Contact our support team...
Your Account
I've registered, but I can't log in!

Have you activated your account? When you register, you will be sent an email to your chosen address which confirms your registration, and provides a link containing an activation code. Please click on the link from your email software, and this will activate your account so you can use it to log in to our system. If you didn't receive the message, please check to see that it hasn't been mistaken for spam by your email software.

If you have any further problems, please contact our support team.
Using Our Button
I'm having trouble using the town listing menus!

Is JavaScript support enabled on your Web Browser software? You need JavaScript to be active in order to view the menu system. Please check your Browser documentation for more information - on virtually all browsers, JavaScript support is enabled by default, but some users choose to turn it off.

If this still does not help, please contact our support team.