About Our Button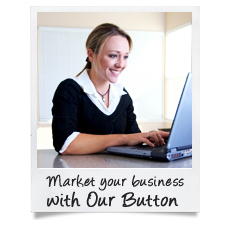 Our Button can provide your business with a website in minutes! Once you have registered with us for FREE, you can set up your site with ease.
If you'd like to know more, why not view our Frequently Asked Questions...
You are also invited to contact us with any pre-sales questions. We'd be delighted to hear from you and answer any queries you might have about our services and using our system.
Have a look below at some of the great benefits we can bring to your business...
Feature List
Here are the main features and benefits of Our Button at-a-glance:
| | | |
| --- | --- | --- |
| 60 day FREE trial | | Our Button offers a 60 day free trial, so you can get your site up and running immediately and see how it works for your business! |
| FREE business listing | | If you do not want a full website on Our Button, why not take advantage of our FREE micro business listing facility? |
| Extremely easy to use - no programming required | | Creating your own business website on Our Button requires no programming knowledge at all - as long as you are happy with completing simple forms, you'll be fine! |
| Update your content anytime | | On Our Button, you are able to modify the content of your website any time, 24 hours a day, 365 days a year - and it's so quick and easy to do! |
| Professionally-designed templates | | You can choose from our expanding range of professionally-designed templates. It takes two clicks to select a design, and you can change it as often as you want! |
| Add special effects & graphics | | We make it easy for you to add images to your website any time you want - you can use these in a gallery or within your content. |
| RSS news feed | | Every time you publish a news story, your RSS feed is updated automatically - RSS is an exciting technology your visitors can use to keep up-to-date with your news. |
| Image gallery | | When you add an image to your website on Our Button, it is automatically added to a beautifully-presented gallery for your visitors to see. |
| W3C standards-compliant pages | | All business websites on Our Button comply to the standards set out by the W3C (World Wide Web Consortium) for maximum accessibility. |
| Link to an existing email address | | If you've already got an email address, you can use it on your website to let your visitors get in touch with an anti-spam contact form. |
| Link to your existing website | | Unlike many "traditional" business directories, Our Button will never charge you extra to link to an existing website. |
| Statistics reporting | | You can always see how many times your website's pages have been viewed in your personal control panel. |
| FREE submission to Search Engines | | With Our Button, you don't have to worry about being found on Google and the important search engines - we'll submit your website to them for free! |
| FREE downloadable stationery | | Need business cards or flyers for your business? Our Button provides free personalised stationery for you to print. |
| LOW annual fee | | We want to offer the best possible value-for-money! You can get all the benefits listed here for a low price of £150 per year + VAT. |
| NO set-up costs | | That's right! There are no hidden costs on Our Button, and registration is FREE and easy! |
| NO web hosting or domain registration fees | | With Our Button, you don't have to worry about expensive domain registration costs or hosting fees - everything is covered in our low annual fee! |
| Secure online payment | | All payments you make for our services are encrypted using 128 Bit algorithms for your privacy and security. |
| Use The Birthday Site to contact your customers | | The Birthday Site - www.thebirthdaysite.co.uk - is the ideal way to keep in touch with your customers - why not try it today? |
| Business advice | | At Our Button, we want your business to be successful, and we'll provide you with free tips on how to best market yourself to your customers. |