Contact Our Button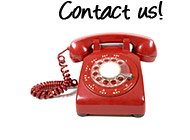 Please use the form below to contact Our Button.
Please click the "Send Message" button once you happy with the details you have entered. Please remember that all fields marked with a red asterisk * are mandatory.
The Our Button administration team will endeavour to reply to your message within 24 hours.
---