Latest news from Pagham Beach Cafe
Going home
Its always sad when our regular customors go home after a enjoyable break at Pagham Beach but we look forward to seeing them again this year .... If you had good service and enjoyed a meal, snack or just a cup of tea or coffee please tell your friends about us ... after all your friends are our friends.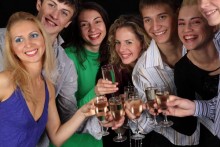 Vintage Amusement Machines
We are very proud of our collection of vintage amusement machines and we are also proud that we keep them family friendly as most are only 2p PER GAME !. they are a real collection of seaside history. click a photo to enlarge.
More good News
We are pleased to announce that we are now FULLY LICENSED and have a lovely range of House Wines and bottled beers for you to enjoy both on the premises with a nice meal or off the premises at home or on the beach.