Free Listings for Businesses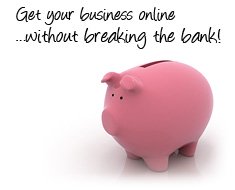 Do you want to promote your business for free online? Are you looking for a simple business listing that you can set up in a matter of minutes and edit at any time? Is your business based in the UK, the Channel Islands, The Isle of Man or Gibraltar?
If the answer to any of the above questions is "yes", then you should certainly consider signing up for a free business listing on Our Button.
What do I get with my listing?
The saying goes that "there is no such thing as a free lunch", but in this case we really are offering UK businesses with a facility to get their information online for no outlay (do bear in mind that this is subject to our simple Terms and Conditions).
With our free listings, you can:
Display your business name and type
Display a message about what your business does
Display your contact details (including email address)
We are convinced that this service will be of benefit to businesses of all kinds and sizes, but if you are looking for a more fully-featured Web presence, then you might like to think about our very reasonably priced business website package.
Ready to add your listing?
As with our full business websites, it is extremely simple to get started, as shown in the instructions below:
Sign up for an account with us if you do not have one already
Log in to your account
Go to "My Websites" area in your Control Panel
Click the "Create new Website" button
Enter your information about your business in the page that then appears
When you are finished, click the "Checkout" link that appears
Click the "Create FREE listing" button on the checkout page
Your free listing will become live on our site immediately!
Don't Forget!
If you are working for or manage, a Chamber of Commerce, Business support organisation or Registered Charity, you are eligible for a FULL Business Website on Our Button Completely FREE.