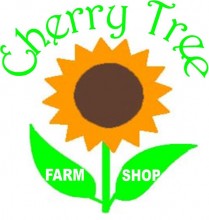 Hi everyone, This is our NEW website for our VERY NEW farm shop.
We aim to be very different from the norm and will be stocking not just a extensive display of fresh seasonal fruit and vegetables etc. but a large range of Crafts, Gifts, Flowers and much more.
As much as possible our produce will be sourced from local growers and producers, Plus some produce will be from our very own farm!
Also our the Crafts and Gift section will feature items made by local Painters, Artists and Crafters.
We are proud to be stockists of "Suma" products.
Suma's own brand offers a wide range of food products. All of their products are sourced ethically, with the environment in mind. Every product is 100% vegetarian, and they specialise in organic, fairtrade and naturally good food.
We are also proud to be stockists of "Against the Grain" products.
A wonderful selection of delicious, light and crumbly cookies, Free from Wheat, Dairy, Gluten, Egg ... with absolutely NO additives.
Why not come along and see us soon?
We are easy to find, we are on the main
Chichester to Bracklesham Bay road
Look out for us on the left
Our opening hours are:
Monday to Saturday
9am until 6pm
Closed Wednesdays
Sundays 11am until 5pm