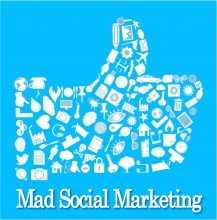 Are you struggling to find the time to manage your business's social media, or not sure how to get the best out of your social media pages?
We all know that Social Media is vital in 2018 and is extremely valuable for businesses but surprisingly many are missing out on opportunities by not being active enough or understanding how to use social media to it's full potential.
Mad Social Marketing can help your business make a big impact on the likes of Facebook. We know how to create more traffic to your business page & create a consistent social media presence which will help to build your customer following.
With packages starting from less than £4 per day we can boost your business's presence on Facebook, which you will still own and be in control of.
Whilst we are managing your business's social media, you can continue to manage your business