Baytree Winter Wonderland CHRISTMAS GROTTO
Santa and his Elves are VERY pleased to let you all know that his wonderful CHRISTMAS GROTTO successfully opened and welcomed many families and excited children to see and enjoy the fantastic displays and to meet Santa ... All this in a safe and controlled manner praised by everyone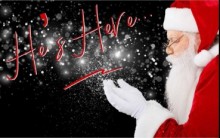 He is looking forward to seeing you again when he returns to his Wonderful Christmas Grotto in 2021...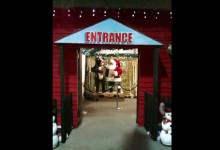 We hope you will come along and see his great displays, scenes and meet Santa and his Friendly Helpers
Please make a wish in the wishing well IT MIGHT COME TRUE .. Santa passes all the coins on to the Children's Ward at the Pilgrim Hospital.
P.S DON'T FORGET YOUR PHOTO WHICH COMES IN A SPECIAL SOUVENIR FOLDER, WHICH CAN BE OBTAINED WHEN YOU EXIT SANTA'S MAGICAL GROTTO! ... EXTRA PHOTOS CAN ALSO BE PURCHASED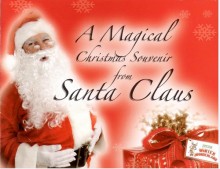 BAYTREE WINTER WONDERLAND LOOKS FORWARD TO YOUR VISIT AND WOULD LIKE TO WISH YOU ALL A HAPPY CHRISTMAS AND A WONDERFUL NEW YEAR.
-------------------------------------------------------------------------------------------
FLOWERCARD a wonderful gift ALL THE YEAR ROUND