Latest news from Baytree Winter Wonderland CHRISTMAS GROTTO
AWARD
We are pleased to announce that Baytree Winter wonderland has been selected as a finalist in the Garden Trade News awards as a COVID safe Winter wonderland, this is a nationwide competition.
I would just like to thank our incredible team of elves and especially Santa for all their incredible hard work in making this possible for the children to enjoy some Christmas magic .
Merry Christmas
New Designs for Christmas 2020
YOUR PERSONALISED PRINTS, is on Twitter and FaceBook Beautiful Prints for Any Occasion, a UNIQUE GIFT for someone SPECIAL please click on a badge …
HOW TO FIND US
This is our new close up map ... BAYTREE WINTER WONDERLAND is not far from McDonalds ... come and see us soon. Click on the map below to enlarge.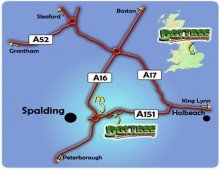 New for Christmas 2020
We have loads of NEW displays for 2020 so if you are a regular visitor you will still be amazed at this years fantastic winter wonderland !! ... don't forget to tell your friends about us, and please show them this website.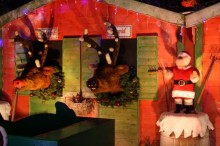 FaceBook
Great news we are now on FaceBook! Simply CLICK the link below to visit our NEW FaceBook pages for up to date News and Info .. Please don't forget to LIKE our page.
>>>>>>> BAYTREE WINTER WONDERLAND on FACEBOOK <<<<<<<<