Baytree Winter Wonderland CHRISTMAS GROTTO
YOU BETTER WATCH OUT - YOU BETTER NOT CRY - YOU BETTER NOT POUT - I'M TELLING YOU WHY - SANTA CLAUS IS COMING TO BAYTREE WINTER WONDERLAND !!!!!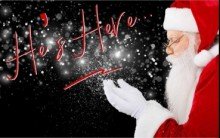 And He is looking forward to seeing you again in November or December in his Wonderful Christmas Grotto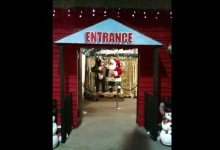 WE HOPE TO SEE YOU SOON SO PLEASE ORDER YOUR TICKETS BY CLICKING ON THE PHOTO BELOW WHICH TAKES YOU DIRECTLY TO OUR BOOKING PAGE
P.S DON'T FORGET YOUR PHOTO WHICH COMES IN A SPECIAL SOUVENIR FOLDER, WHICH CAN BE OBTAINED WHEN YOU EXIT SANTA'S MAGICAL GROTTO! ... EXTRA PHOTOS CAN ALSO BE PURCHASED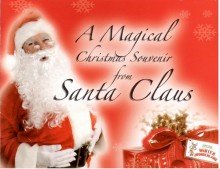 BAYTREE WINTER WONDERLAND LOOKS FORWARD TO YOUR VISIT AND WOULD LIKE TO WISH YOU ALL A HAPPY CHRISTMAS AND A WONDERFUL NEW YEAR in 2022.
-------------------------------------------
FLOWERCARD a wonderful gift ALL THE YEAR ROUND Please Click our banner below now