Baytree Winter Wonderland CHRISTMAS GROTTO
SANTA HAS GONE ON HIS SUMMER HOLIDAYS! ... until NEXT Christmas Eve when he goes around the world delivering presents to all the children on his good list !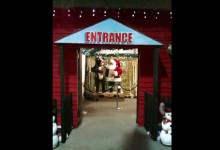 Santa WILL be waiting to see you in our fabulous Grotto with lots of NEW DISPLAYS FOR 2015 and to give you a lovely present and a small REAL Christmas tree.
So come along FROM NEXT NOVEMBER and see our great displays, scenes etc. and meet Santa and his Helpers
Our normal opening hours are on the about page but remember we have 3 LATE NIGHT opening evenings ... On 3 THURSDAYS .. the 4th, 11th and 18th of December when we will be open until 8pm.
Please make a wish in the wishing well IT MIGHT COME TRUE .. Santa passes all the coins on to the Children's Ward at the Pilgrim Hospital.
P.S DON'T FORGET YOUR PHOTO WHICH COMES IN A SPECIAL SOUVENIR FOLDER, FRAME OR SNOW GLOBE WHICH CAN BE OBTAINED WHEN YOU EXIT SANTA'S MAGICAL GROTTO!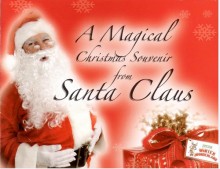 BAYTREE WINTER WONDERLAND LOOKS FORWARD TO YOUR VISIT AND WOULD LIKE TO WISH YOU ALL A HAPPY CHRISTMAS AND A WONDERFUL NEW YEAR.