Latest news from SHOES FOR YOU from Footasylum, CosyFeet,
KOI
Love footwear? .. Us too.
And we bet you want to know who we are?
We are the trendmakers in women's fashion footwear, influencing and shaping the footwear industry. The Koi studio is focused on the future of fast-fashion footwear: the next big trends and styles, from the catwalk to your feet in no time at all and at an affordable price.
Plus we're really strict on standards and know all about materials, so all of our shoe styles are made from cruelty-free, animal-friendly materials (well, if it's good enough for Stella McCartney…).
At Koi we're dedicated to being different with our styles and our aim is to put the fun back into fashion footwear with a real focus into creating on-trend, high-quality products at affordable prices. CLICK HERE >>> KOI Footwear
SPECIAL OFFERS
SPECIAL OFFERS, PROMOTION and MORE .. Is on FACEBOOK ... Daily offers and suggestions for all types of Products for Home, Business, Social and Personal needs Click on the Photo now you could save LOADS of >>>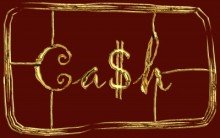 BARGAIN CRAZY
BargainCrazy
Is part of the Littlewoods Clearance family, the prime route for surplus stock for Shop Direct Group whose brands include Very and Littlewoods.
Here at Bargain Crazy you will find big brands at little prices. We specialise in offering your favourite brands at up to 80% discount of the original catalogue price. You will find everything from ladies fashion to menswear, childrenswear, homeware and electrical, all at clearance prices.
We stock top brands including Adidas, FCUK, G-Star RAW, Lipsy, Nike, and Superdry. As the primary clearance arm of Shop Direct Group, you can be rest assured that all our products are 100% genuine.
We also stock a wide range of new and refurbished electrical stock, all of which come with a 12 month guarantee as standard
####
CLICK HERE FOR TOP RANGE ITEMS AT CRAZY BARGAIN PRICES