KEY Equity release that's right for you
We take an honest and personal approach to our advice, so we can make sure we find the right plan for you. From no monthly repayments to guaranteeing an inheritance for loved ones, we have a plan to suit you. And if equity release isn't right for you we'll tell you.
Not sure how it works?
Use our free ON LINE equity release calculator
Fast, easy and secure

Get a calculation in seconds

No obligation to proceed
VVVVVVVVVVVVVVVVVVVVVVVVVVVVVVVVVVVVVVVVVVVVVVV
If you need further Medical help or advice then please Click on the photo below which takes you to our Medical website which has information about PRIVATE DOCTORS ... Presciption home deliveries and much more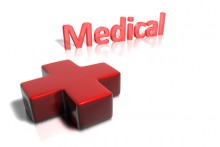 YOUR PERSONALISED PRINTS, is on Twitter and FaceBook ! Beautiful Prints for Any Occasion, a UNIQUE GIFT for someone SPECIAL please click on a badge …