Latest news from Help And Advice Medical, Social, Legal etc:
TOP DOCTORS
TOP DOCTORS has had the world's strictest medical assessment screening system in place for the past 25 years. Our process is so strict that only 10% of doctors audited are deemed to have the qualifications and experience to join our internationally renowned medical team.
9 out of 10 patients find the most suitable specialist for them when searching on Top Doctors
We are Compatible with your health insurance (or you can go private), There is No waiting list, Plus we offer a Free Personalised online appointment service.
PUSH DOCTOR
PUSH DOCTOR The online doctor consultation service.
NO WAITING. NO WORRYING.
Just fast, confidential, expert advice whenever and wherever you need it. It's the way all healthcare will work in future. It's the way your healthcare can work today.
THE WAIT IS OVER. With all our packages we can:
Issue prescriptions. Have the prescription sent to your nearest pharmacy. Email sick notes to you, instantly. Support you every step of the way.
The benefits of using Push Doctor:
No travelling - have a video consultation at home. No waiting - be seen in 6 minutes. Talk as long as you want with a friendly UK doctor. Available on iPhone, iPad, Android Devices, Laptops and PCs. We're open 6am - 11pm, 7 days a week!
Simply select a package to suit you and enjoy peace of mind
PLEASE CLICK ON OUR BANNER FOR MORE INFO
(Please see AmyLou ltd's disclaimer on the gallery page)
Citizens Advice
FREE ONLINE advice from Citizens Advice to help you find a way forward, whatever the problem. Our research enables us to campaign on issues affecting people's Lives
CLICK ON THE PHOTO FOR HELP OR ADVICE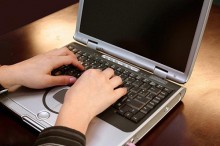 Childrens Education
THE EDUCATION PLACE FOR CHILDREN
Is the most accessible online educational tool in the UK. We believe every parent should have access to quality educational support that effectively helps their child succeed. As parent champions, our mission is to become the most trusted partner for parents with the biggest impact on their child's education.
We do this by providing parents access to the best educational tools, technology, resources & teachers. We cover English, Maths and Science across the National Curriculum in Key Stages 1 to 4 (age 5-16 years old). We see big opportunities to help parents by blending the best online tools with leading resources created by our teachers.
CLICK ON OUR BANNER NOW! TO HELP YOUR CHILD.