Latest news from HELP and ADVICE, Legal or Social etc:
GENES
Every family has a story.
Genes Reunited is a great place to start easily building your family tree, with millions of simple-to-search records.
There's an active community on hand to share useful hints on tracing your ancestry with our birth, marriage, death, military, census, parish and overseas records -
And it doesn't stop there. You'll also have access to two hundred years of fascinating historical newspapers with the British Newspaper Archive.
Our historical record sets include:
Census Records 1841-1911
Birth, marriage & death indexes 1837-2006, and birth, marriage & death records for British subjects overseas 1761-2005
Military Records dating from 1656 to 2005, including WW1 and WW2 records
Parish baptisms, marriages and burials dating back to 1538
Travel and migration records, including Passenger Lists leaving the UK between 1890-1960
CLICK ON OUR BANNER NOW FOR A FREE TRAIL #
Get Covered
##To avoid problems in the future make sure you are INSURED ! .... Car, Home, Business, Sports, Mobile and more .. Please Click the photo below to see loads of companys to keep you and your home safe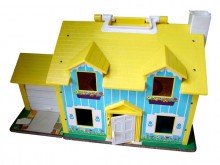 Citizens Advice
FREE ONLINE advice from Citizens Advice to help you find a way forward, whatever the problem. Our research enables us to campaign on issues affecting people's Lives
CLICK ON THE PHOTO FOR HELP OR ADVICE