Latest news from BUSINESS & OFFICE SUPPLIES
Stamps for U
Stamp Design 4 U. We are an online retailer, selling across the marketplaces and offering a huge range of designs for our stamps, you can even create your own stamp design. They are suitable for Business, Clubs, Offices, Funfairs, Theme Parks, Café's, Schools and others, For more Info please click here > Stampdesign4u Personalised Custom Stamps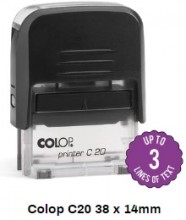 Health and Safety
We at Risk Assessment Products have over 20 years of experience delivering a vast range of Medical, Emergency and Fire Safety Products, Health & Safety DVDs, Defibrillators, Fire Safety Supplies, Medical Equipment, First Aid, Bins & Waste Containment, Safes, Fire Safety DVDs Fire Safety Software, CPR Manikins, Storage Solutions from Cupboards to Lockers. Please click on our banner below to view our main web page.
VIKING OFFICE SUPPLIES
Here at Viking, we know exactly what it takes to make the modern office tick. That's why we stock only the best quality office supplies to ensure your workplace is always productive, efficient and happy. Viking is one of the leading office supply and stationery store companies in the world, selling the biggest brands and the most sought after products in over 11 countries.
PLEASE CLICK OUR BANNER NOW
Supplies
Supplies Made Easy - Priory Direct is the UK and Europe's leading supplier of eCommerce packaging and business essentials. We make ordering packaging, labels and business supplies as easy as possible for our customers – You can rely on us for same day despatch and next-day delivery, great value with mix and match savings on all products,
CLICK ON OUR BANNER NOW