Latest news from BABY And Toddler Too!
For Kids
Trotters Childrenswear
Founded in 1990 by Sophie Mirman and husband Richard Ross, Trotters was the first store dedicated solely to children. Catering from top to toe, and offering a fantastic range of clothes, shoes, books and toys, It truly is a one-stop shop for children aged 0-12 years oldSince the beginning, our ethos has not changed: to provide superb quality and an excellent shopping experience for both parents and their children Take a Look Click Now
Give your Child a Head Start
THE EDUCATION PLACE FOR CHILDREN
Is the most accessible online educational tool in the UK. We believe every parent should have access to quality educational support that effectively helps their child succeed. As parent champions, our mission is to become the most trusted partner for parents with the biggest impact on their child's education.
We do this by providing parents access to the best educational tools, technology, resources & teachers. We cover English, Maths and Science across the National Curriculum in Key Stages 1 to 4 (age 5-16 years old). We see big opportunities to help parents by blending the best online tools with leading resources created by our teachers.
CLICK ON OUR BANNER NOW! TO HELP YOUR CHILD.
TOYS, GAMES and PUZZLES
LOOKING FOR A GREAT TOY ? THEN CLICK ON THIS LOVELY BEAR BELOW FOR A WONDERFUL SELECTION OF TOP BRAND TOYS AND UNUSUAL GAMES AND PUZZLES plus CRAFTS AND HOBBIES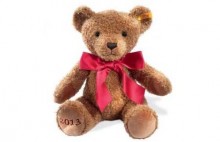 SPECIAL OFFERS
SPECIAL OFFERS, PROMOTION and MORE .. Is on FACEBOOK ... Daily offers and suggestions for all types of Products for Home, Business, Social and Personal needs Click on the Photo now you could save LOADS of >>>