Welcome to our site. We, at Entertainments of YesterYear are specialists in supplying Victorian Style Fairground Rides, Games and Attractions thoughout the UK and Europe.
Please click on any photo for a better and clearer view.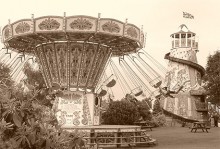 THE RIDE PICTURED BELOW WAS FEATURED ON ITVs DOWNTON ABBEY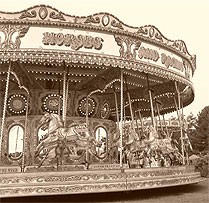 We can recreate the thills and spills of the Victorian funfair, Step back in time and experience all the fun of our traditional british funfair from a bygone age.
All of our units are available for hire, either as a complete fairground or individually. We offer a complete hire service, including:
- Setting up and dismantling
- Transportation to and from the event
- Operation by fully trained staff

One of our management team will be present throughout your event to ensure things run smoothly, and leave you to oversee other aspects of your event.

Although we specialise in Victorian rides we can also supply:
- Extreme rides
- Family rides
- White knuckle rides
- A wide variety of refreshment stalls
- Mobile bars
- Fairground organs
- Fairground props
- Wall of Death (Motorcycle stunt show)

We have experience in supplying our traditional rides for overseas events, and can arrange all transportation/shipping.

TELEVISON-FILM-ADVERTISING-PROMOTIONS.
Whether you require a Galloping Horse to use as a Prop for your TV or Film Production or a Complete Fairground WE CAN HELP.
Please contact us for a quote.
Please mention ourbutton.com when you contact us.