HELP and ADVICE, Legal or Social etc:
Click on any Banner Below to get answers to a wide range of Questions you may have... Please note Fees may be payable but hopefully you will get a quick and accurate answer to your question with out the fuss of booking appointments etc.
(Please see AmyLou ltd's disclaimer on the gallery page)
For HELP, ADVICE or INFORMATION
The websites of all government departments and many other agencies and public bodies have been merged into GOV.UK.
Here you can get Advice, Help or see all policies, announcements, publications, statistics and consultations.
Find out how government services are performing and how satisfied users are. CLICK THE PHOTO NOW TO START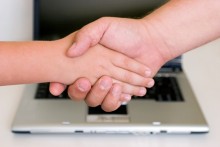 VVVVVVVVVVVVVVVVVVVVVVVVVVVVVVVVVVVVVVVVVVVVVVVVVVVVVVVVVVVVVV
Slater and Gordon Lawyers is one of the UK's largest and well known law firms with offices in a number of locations throughout England, Scotland and Wales. Slater and Gordon's mission is to provide people with easier access to world-class consumer legal services. The firm provides specialist legal and complementary services in a broad range of areas NEED ADVICE THEN CLICK ON OUR BANNER NOW >>>>>
################################################################
BeYond the number 1 UK Service for Will Writing

Make no mistake EVERYONE should make a will to save your family heart ache when you're gone ..Use BEYOND the Modern, Safe Choice For Your Family. Easy To Use. Friendly Experts On-Hand to Help. Smart Secure Technology. Takes Less Than 10 Minutes.

FEELING UNWELL ?

FOR A HUGE RANGE OF PRODUCTS TO HELP WITH YOUR FAMILIES HEALTH AND WELL BEING .... INCLUDING ……….. WEIGHT LOSS, SELF CARE, HEALTH PRODUCTS, SUPPLEMENTS, MOTHER AND BABY ITEMS, HYGIENE, FIRST AID ... PLUS LINKS TO FAMILY AND PERSONAL DOCTORS AND MEDICAL SUPPLIES

PLEASE CLICK ON THE PHOTO BELOW

(See AmyLou ltd's disclaimer on the Gallery page)