Welcome to the Freddie Rose website.
Here you will find our contact details and information regarding availability of our High Quality, Secure and Adaptable Workshop and Storage Units.
Freddie Rose Operates many units mostly in the Chertsey area and has many regular clients who enjoy the very reasonable rates on offer and the flexibility of short or long term rentals.
The size of the units vary from 800sq.ft (20x40)
to
2300sq. ft including a mezzanine floor.
Further details of the units can be found on our ABOUT page.
Details of units Currently available can be found on our NEWS page.
If you are interested you should contact us without delay.
.
Our Units are suitable for ALL trades and businesses including ....
Motor Repair Services

Electrical Services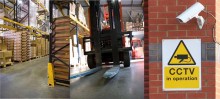 Storage
Please click on any photo to enlarge