Latest news from Hampers from Virginia Haywood and Hamper Gifts
SPECIAL OFFERS
SPECIAL OFFERS, PROMOTION and MORE .. Is on FACEBOOK ... Daily offers and suggestions for all types of Products for Home, Business, Social and Personal needs Click on the Photo now you could save LOADS of >>>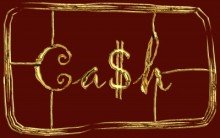 OLD FASHION SWEETS
Welcome to our traditional sweetshop, crammed with your favourite retro sweets.
You'll find all types of old fashioned sweets (from the UK) here, from liquorice to space dust, lollies to flying saucers, boiled sweets to Love Hearts, Haribo sweets to some that are made exclusively for us - the sweets that you can remember from the sweet shop of your childhood, and many vintage sweets that you've probably forgotten (and those will really bring the memories flooding back, just you see).
And be sure to check out our gifts too. Our retro sweet hampers are great for a really memorable gift (they are stunning for a big birthday treat). We have boxes of sweets too, with lots of different selections. And our Personalised Jars of sweets are just brilliant - you can choose the design and add your own personalised message too.
Take a look around our online sweet shop, take a trip down memory lane seeing your favourite traditional sweets online.
Click our banner below to buy some great memories
YOUR PERSONALISED PRINTS,
YOUR PERSONALISED PRINTS, is on Twitter and FaceBook ! Beautiful Prints for Any Occasion, a UNIQUE GIFT for someone SPECIAL please click on a badge …