Latest news from FASHION for Ladies & Gents
REGATTA
About Regatta
Regatta is Britain's best loved outdoor clothing and footwear brand and fast becoming a leading brand across Europe. Created in 1981, we make high quality and great value outdoor gear for the whole family.
Our ranges are divided into X-ert Performance, Adventure Tech, Outdoor Classics and Lifestyle, designed for consumers to easily choose the right product for their outdoor use.
With a range that covers jackets, fleece, softshell, shirts, trousers, footwear, accessories and rucksacks for men, women and children, Regatta is the brand to go to for all outdoor kit requirements.
Isotex is our own family of waterproof and breathable fabrics that come with a 3 year guarantee and offers a waterproof performance of up to 20,000mm.
SHOES FOR YOU
FOR THE BEST IN SHOES CLICK THE PHOTO BELOW .... THERE ARE TRAINERS, FASHION, CHILDRENS, LADIES and GENTS, CASUAL, SLIPPERS AND MORE FROM TOP NAME BRANDS AND BARGAIN STORES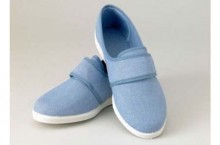 SPECIAL OFFERS
SPECIAL OFFERS, PROMOTION and MORE .. Is on FACEBOOK ... Daily offers and suggestions for all types of Products for Home, Business, Social and Personal needs Click on the Photo now you could save LOADS of >>>