Click on any Banner Below to get answers to a wide range of Questions you may have... Please note Fees may be payable but hopefully you will get a quick and accurate answer to your question with out the fuss of booking appointments etc.
(Please see AmyLou ltd's disclaimer on the gallery page)
For HELP, ADVICE or INFORMATION
The websites of all government departments and many other agencies and public bodies have been merged into GOV.UK.
Here you can get Advice, Help or see all policies, announcements, publications, statistics and consultations.
Find out how government services are performing and how satisfied users are. CLICK THE PHOTO NOW TO START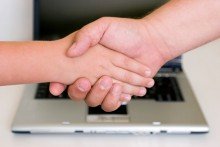 VVVVVVVVVVVVVVVVVVVVVVVVVVVVVVVVVVVVVVVVVVVVVVVVVVVVVV
Trouble with your teeth .. We have a range of 5 dental insurance plans to choose from –starting from just 20p per day!... The shortest qualifying period for restorative dental treatments vs other insurers… Immediate cover for check-ups, x-rays and hygienist visits… Family dental cover available - includes extended family members – up to 4 adults and 4 children100% reimbursement for check-ups and x-rays (up to annual maximum)… A free choice of dentist – NHS or private… A simple claims process - your money is sent straight to your bank account!
#####
#####
VVVVVVVVVVVVVVVVVVVVVVVVVVVVVVVVVVVVVVVVVVVVVVVVVVVVVV
FOR A HUGE RANGE OF PRODUCTS TO HELP WITH YOUR HEALTH AND WELL BEING .... INCLUDING ………..
Weight-Loss, Self Care, Health Products, Supplements
Mother & Baby, Skin Care, Naturally Healthy, Hygiene, Accessories
First Aid, Home Care, Products for Men,
PLEASE CLICK ON THE PHOTO BELOW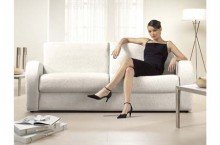 ###########
PUSH DOCTOR The online doctor consultation service.

NO WAITING. NO WORRYING.
Just fast, confidential, expert advice whenever and wherever you need it. It's the way all healthcare will work in future. It's the way your healthcare can work today.
THE WAIT IS OVER. With all our packages we can:
Issue prescriptions. Have the prescription sent to your nearest pharmacy. Email sick notes to you, instantly. Support you every step of the way.
The benefits of using Push Doctor:
No travelling - have a video consultation at home. No waiting - be seen in 6 minutes. Talk as long as you want with a friendly UK doctor. Available on iPhone, iPad, Android Devices, Laptops and PCs. We're open 6am - 11pm, 7 days a week!
Simply select a package to suit you and enjoy peace of mind
PLEASE CLICK ON OUR BANNER FOR MORE INFO
(Please see AmyLou ltd's disclaimer on the gallery page)

######